Soap
All of my soap is handmade. I only use pure essential oils, coconut oil to give the soap the hardness, palm oil and olive oil for their moisturizing properties. I don't use any artifical coloring to tint tbe soap.
These are historical attributes of the following essential oil. I am not making medical claims.
Lavender - Promotes restful sleep, reduces stress, soothing to the nervous system and it balances mood swings, healing to the skin.
Lemongrass - Reduces stress, improves alertness, balances the nervous system, tones the skin.
Rosemary and Mint (both have the same properties) - Mood uplifting, improves mental clarity, refreshing, relieves aches and pains.

Bay Rum ( Bay,Clove, Lime)
Bay - Calming, lessens pain

Clove - Lessens pain

Lime - relieves mental fatigue, reduces stress
Tea Tree - Improves clarity, relieves pain, antibacterial, anti fungal and antiseptic properties.
Soap In a Blanket
This is soap with a built in washcloth! Made with 100% wool and our own handcrafted soap.
To Begin:
1. Run water over bar to wet the wool.
2. Pre soap hands with a little shampoo to soap the outside.
3. Gently squeeze and rub the bar to bring up the lather.
THESE STEPS ONLY NEED TO BE DONE THE FIRST TIME YOU USE THE SOAP. As the soap shrinks you'll be left with a felt pad. Cut the pad open along the side to find it's hollow inside. Fill this empty pad with anything from catnip to another small piece of soap. Sew up the end and recycle this wool covering. Enjoy!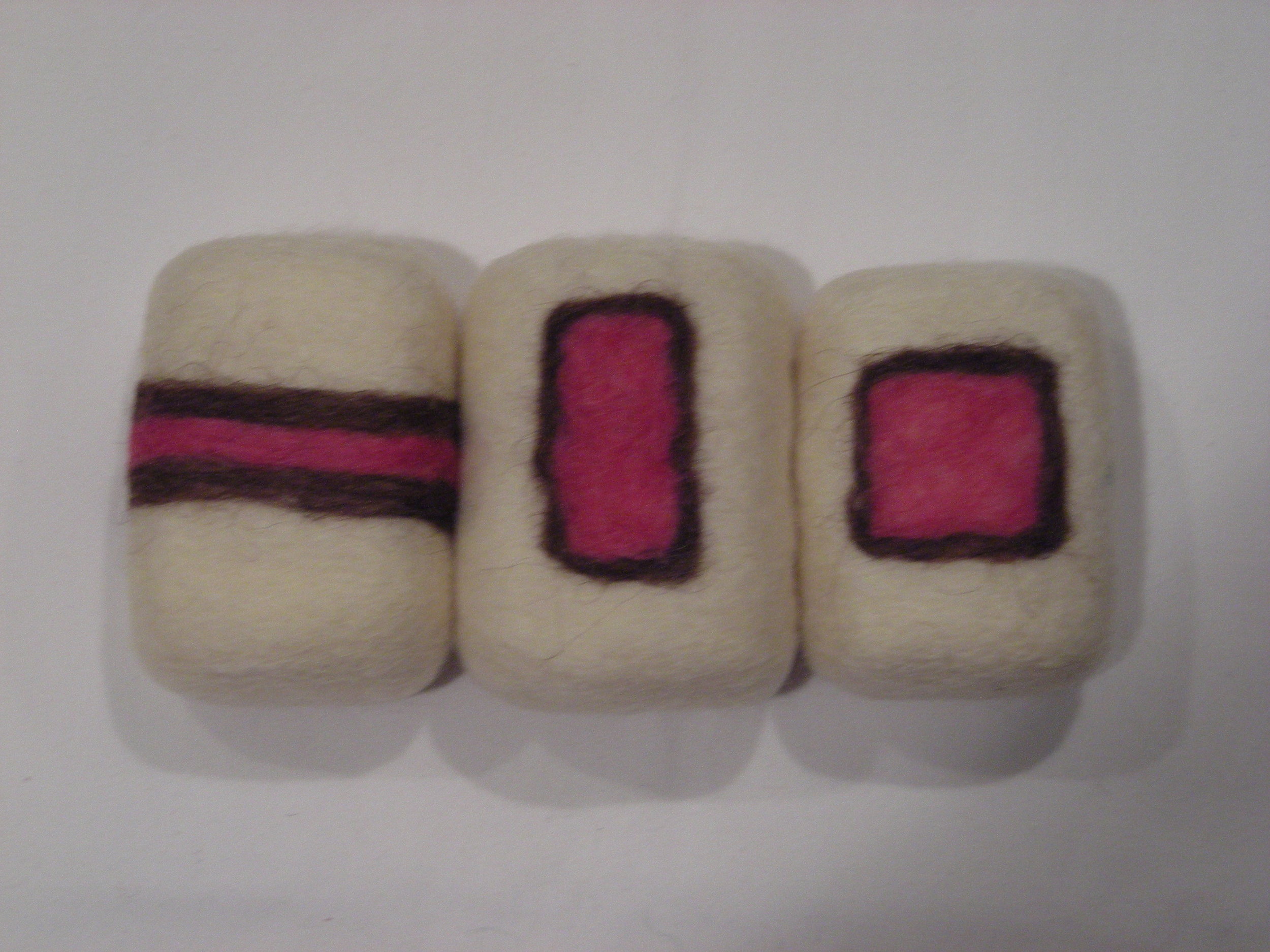 Made from recycled grocery bags
Locker Hooker Change Purse

Velcro closure
Locker Hooked Evening Purse

Vintage ribbon

Lined, snap closure, chain strap
Locker Hooked Purse

Lined,snap closure, chain strap
Locker Hooker one of a kind purses.

Clutch made from Sari Silk Ribbon
50% farm raised angora

50% merino wool